Attention! User profile gutsalarsen blocked for violation of service rules.
Company
Ternopol

,

Ukraine
2 months ago
available for hire
6 Safe completed
1 month 20 days ago
6 Clients
registered for 8 months 19 days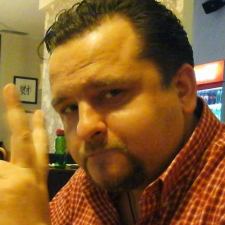 Verified details
Viewing verification information is only available
registered
users.
Language Proficiency Level
English: advanced
Русский: advanced
Skills
Programming
Administration
Outsourcing & consulting
Reviews and compliments on completed projects
6
1
The order is not fulfilled within a multiply extended period.
Freelancer is a very busy person, for more than 3 weeks he can't find a minute of time to return the money allocated to test the trading robot ordered from him.

Dmitry S. | Personal
Arsen took a detailed consultation. He understands not only his professional part of the project, but also understands the business processes.
I recommend this executive! A lot of thanks!

Aleksandr Aleksandr | Personal
A good executor. It was a bit over, but the time was so...

Alim Kunakh | Personal
Well, there are no claims

Dmitry S. | Personal
The first part of the project has been completed and we are starting the next one, at this stage we are satisfied with everything, we continue to work!

Marko Demis | Personal | Response feedback
Everything is good! The freelancer greatly! A lot of thanks! I recommend this executive

Yury Kolomiyets | Personal | Response feedback
Good work, I recommend cooperation.