Post your project
for free and start getting offers from freelance performers within minutes after posting!
Official website on OpenCart 3
Правки по сайту на Опенкарт 3
200 UAH
The project shown in original language.
Translate
1 . You need to make that after entering the office, an email will be removed instead of "Personal Office"

2nd Make the menu open by default (now open after pressing)
Three Cut the banner so that you don't go to the menu
4 . Accelerate the charging of the filter, now after selecting the parameter load the goods in 4 seconds, you need 1-2
1. Нужно сделать чтобы после входа в кабинет выводился email вместо "Личный кабинет'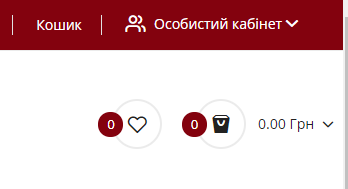 2. Cделать меню по умолчанию открытым (сейчас открывается после нажатия)
3. Обрезать банер чтобы не заходил за меню
4. Ускорить загрузку фильтра, сейчас после выбора параметра грузит товары за 4 секунды, нужно 1-2
Client's feedback on cooperation with freelancer
Official website on OpenCart 3
Отличный специалист, все быстро сделал, рекомендую
The client does not want to make a prepayment? Payment via
Safe
help avoid possible fraud.
400 без последнего пункта
скорость фильтра зависит от скорости хостинга и его настроек на 80%


300 без фильтра
да, фильтр просто так не ускорить, там хост влияет


682

35

0

1

Добрый день!
Готов вам сделать ваши правки на опенкарт
Жду вас в лс


freelancer isn't working in the service any longer